Meet the maker
At 19 Tilly boarded a plane on her own, to a country she had never been before. With no plan, £800 and no return flight, she hadn't a clue where her travels would take her. Fast forward a few years and Tilly now owns a swimwear brand, or as you know it Tilia Rose Swim.
What encouraged you to start up your own business?
Both my parents work for them selves so I was brought up in an environment that championed independence. I didn't really have a particular passion at school but I knew from early on I didn't want to go to uni straight away, when someone told me about the possibilities and opportunities of a GAP year I finally felt enthusiastic. Travelling was an important step in learning about myself and laid the foundations of starting my own business.
Where did you go on your GAP year?
My first stop was Cambodia where I spent a month teaching English in Siem Reap before moving to an island with no electricity to work with wildlife conservation. Working on the island is something I'll never forget. We were only allowed electricity for 2 hours each night but that had to be used for writing up notes and Googling anything we needed too. There was never enough power to charge any phones. We had no mirrors or windows I forgot what I looked like and so amazingly I just stopped caring. I saw the same people everyday, only ate fish we caught with rice shipped in on boats. No contact with my family was hard but the same meal everyday was harder!
What happened after your gap year?
I came home with the travelling bug and once back I knew Cambodia had been just the beginning and before long I had booked a one way flight to Australia The beaches there had always driven me towards it, I also have a passion for anything with scales and Australian ascents (laughs). Once on the plane on my own it all felt very real I knew I'd be away for a long time. After only 3 weeks in Cairns I needed a job this was a big realisation, it was nothing like Cambodia in that sense, everything costs a lot. A friend told me about this dreamy place in the north. There wasn't much about it however we had a number and phoned the place up right away. A few days later an old white van pulled up outside our hostel, it had scratched writing down one side and a huge dent in the wheel on the other, a man got out with one arm and a lazy eye. I didn't have a backup plan and had no money so just went with it. He drove myself and these two boys, who got in later, on up all these shifty roads, I can't tell you how many cars I saw that had fallen off the track. The Daintree was just as it was describe;, towering trees, the smell of rain and heat combined. My room looked like a big tree house which had fallen to the ground. Outside there were wooden chairs with 3 people making dream catchers out of coconuts. I spent the next 6 weeks making beds, collecting coconuts, crocodile hunting, being stalked by a cassowary, having camp fires on the beach and drinking the Aussie delicacy Goon. I got a lot of who I am from that place.
Whats your fondest memory of it?
I have so many amazing but if I had to pick one I will never forget it was the time I saw a young Python. We were walking in the dark along the jungle trail, having been told we would see more with the lights off. I had my hand on the wooden railing and felt something. Jumping, I turned my light on only to see this huge snake by my side. I was very lucky he wasn't hungry. I kept my light on the rest of the time.
You worked in a surf shop, how did that come about?
A few months later I went to Sydney where running out of money again I looked for another job. I wanted to be settled this time and meet more locals having spent sometime travelling in a camper I was ready for a stable place. I chose Manly for many reasons and completely fell in love with the place. I got a shared room in a stunning flat overlooking the wharf with a roof top terrance and views of beaches.I soon started working in a surf shop just 2 minuets away from my flat and the beach. We used to go swimming on our breaks when it got too hot and the best thing was by the time we got back to work again they were dry. I mostly sold the swimwear and found a lot of the people buying it were British.Every day I'd have the same conversations with girls about the lack of practical yet cool swimwear available in the UK. The more I wore it the more I realised what we were lacking access to in the UK.
Is this where the idea to start up a swimwear brand came from?
Yes, but it in fact took a few months until I had the "Eureka!" moment. The big idea came on Christmas Day when I was in Australia. My mum wanted to send me a bikini but she couldn't find any for sale in the UK for my age group. I thought this was ridiculous, all Brits go on holiday, or go swimming, or go in the sea in winter. Just because its cold it doesn't stop people needing swimwear. I know you can order stuff from abroad but the shipping cost is so much and you can't really send them back. Plus they take a long time to arrive swimwear is so personal and one size doesn't fit all, you need to feel confident that you can return the item. I spent the next few days writing pages and pages in my book and within a few days I had at least 20 ideas for pieces I just thought of everything I felt women's swimwear lacked. I am personally bored of pineapples, hearts and frills on women's swimwear in the UK.
What gave you the inspiration for your first piece?
Leaving Sydney I moved down the coast to Adelaide where I met a girl who wanted to do a shark dive. I didn't like sharks after being washed out to sea where a great white was in sight in South Africa when I was younger. Iv had a big fear of them and never thought id get to that point of a shark dive. On the boat my friend and I got shark toys to remember the moment, I called mine Miko. The idea of shark print had always ran through my mind. At the surf shop we had many boardies with a shark prints but bikinis were all the same. I wanted the prints on the boardies to be on women's swimwear, I thought well if I want this there must be other people out there who want the same. I just came up with ideas I wanted and when I talked about them to other girls I realised I wasn't alone.
How did you chose the first 3 designs?
I want this brand to be as ethical and environmentally friendly as possible.My intention is to release products at a measured pace which is more sustainable and fairer to the environment becuase of the used resources. As I said I had about 20 designs at first and picking 3 was very hard but I knew I'd rather make 3 as good as they could be rather than 10 that were only OK. I picked the current designs; Miko, Caiman and Viola, for 3 different reasons. Firstly feedback on each design was hugely positive which was important to me. Secondly each design has a story and is personal. Thirdly I wanted to pick 3 designs that summed up my brand image and what I am about. I am very fond of each piece and I hope others will be too.
Were you skeptical about working in the fashion world before you started the brand?
Yes of course! Once home I started to think about the brand image and what it would be like to work in the fashion industry. There is a lot wrong with the fashion world, something I don't want to be a part of. I have struggled for years with body confidence and being content with how I look. I'd hate girls to see my brand and feel they have to be a different body shape to what they are to wear my clothes. It's not about being curvy or skinny, tall or short. I don't even want to touch on that. I don't see why its such a big deal for women to have to fit into a role to wear swimwear, or even why body shapes are talked about. By working alongside strong females (and males) who support each other I hope to keep this a large part of the brand, I want to have women who are role models and really passionate about their sport, I also want women who are willing to give new experiences a try without caring about other peoples' opinions. It's amazing how many girls I have talked to (including myself) who wont give things a try because they are worried that they will be judged. For some the fashion world has been a big negative to body confidence but it can change.
How do you intend to change it?
On my own I won't do much, but it's the little changes that make a big change. I am hugely proud of the fact that every photo you see on this website hasn't been adjusted to make anyone look any different. In fact only about 4 pictures have been edited at all and that's just to make them black and white or crop something out. I won't be using Photoshop to adjust any body parts or remove marks in the future as well. I have amazing girls who became apart of my brand without every actually meeting them. I chose them all on how they talked about their life and their passions. One girl is a pilot and I instantly wanted her to be part of the brand. She wrote to me saying how she's not amazing at any sport but gives everything a go and loved the sound of my brand. I didn't see any body shots or videos of her but her words and her job inspired me. I knew she had to be part of the crew. If people don't want to buy my swimwear due to the models then that's sad but won't make me change the way I work.
You are very passionate about the environment. How does swimwear fit into this?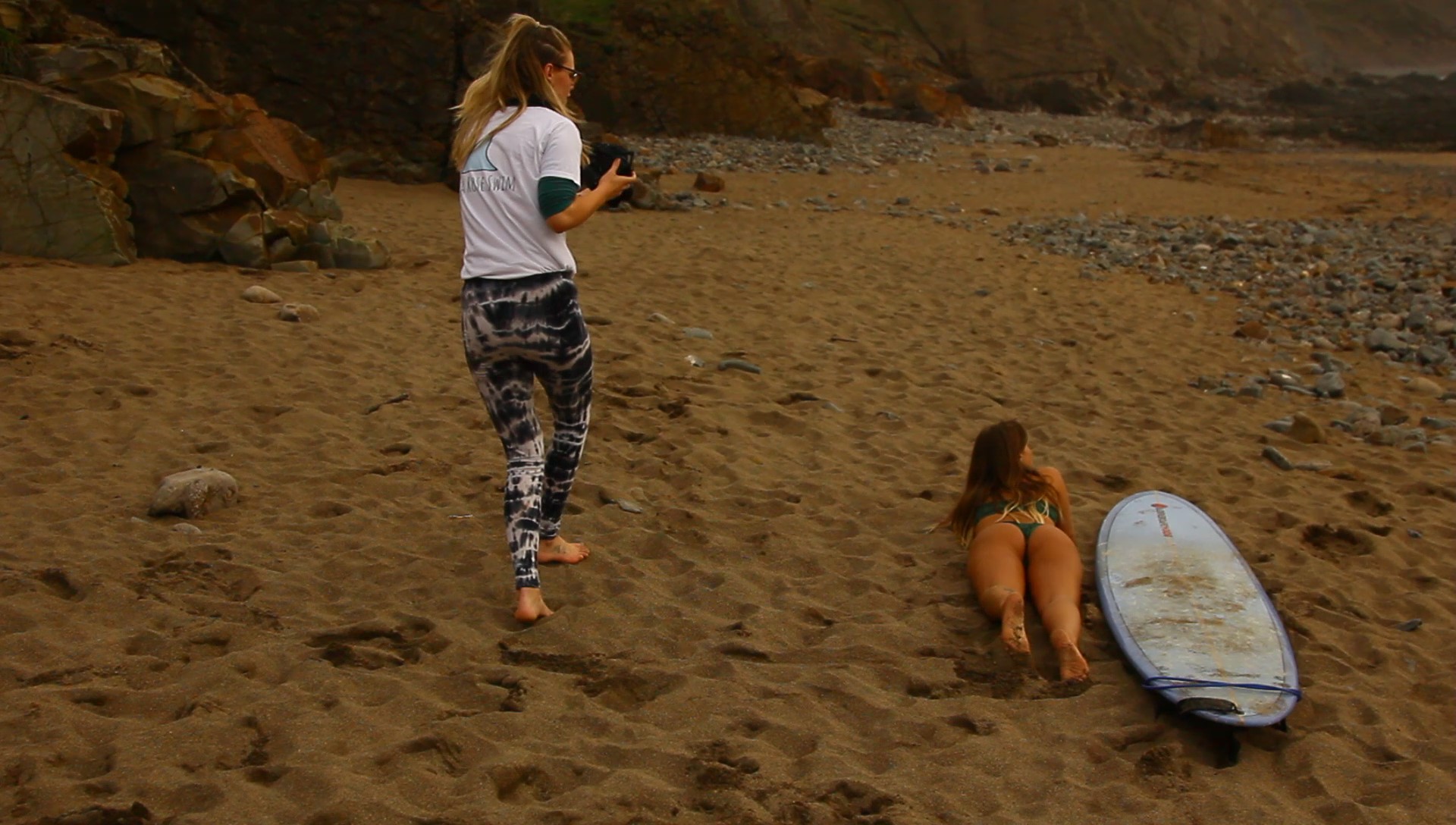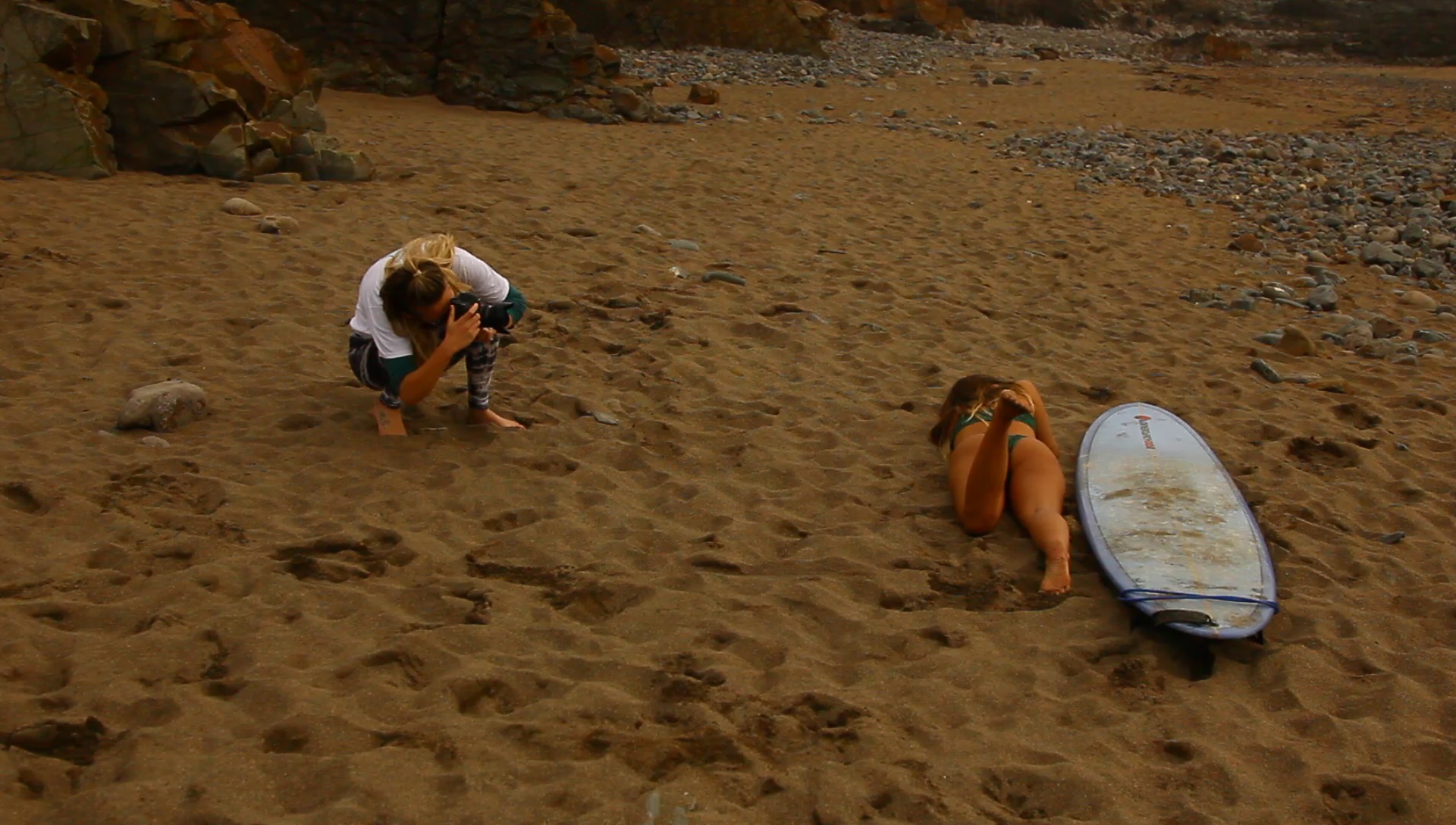 In my personal life I have made a lot of changes to be as eco as possible. I am building an eco home from a horse box, all solar panels and rain water. I love being able to be off-grid when I want to be. My food choices are as environmentally friendly as I can achieve currently but I am always improving. As for brand, I have made sure everything is as positive as possible. Packaging is number 1 on my list, I see how oceans are affected by this and for a swimwear brand to be contributing to the plastic in our seas is incongruous. As the brand grows I want to keep contributing to improving the welfare of the environment in more and more ways. There is more about this on our ABOUT page plus a blog article coming soon which will go into a lot of detail.
What other plans do you have for the future of the brand?
I come up with new ones every day to be honest. I want to collaborate with a graffiti artist, get a drummer on board, do some festivals and popup shops. One thing high up on my list is to help fund girls only skating events. I have seen how much skating can change peoples lives and how such strong friendships can be formed from the sport. However there is still a huge lack of girls skating around the world. We seem to be breaking into a lot of sports but skating is at much slower rate, finding skaters for photo-shoots has been hard. I know so many girls who would love to try it but would only do it on girls only nights. A high goal would be to open a park just for girls... Hey you never know. Its not just skating I'm interested in , I'd like to open all kinds of female only sports clubs and connect with women from all over the place doing things that they love. I'm passionate that this brand helps contribute to a positive outlook on women in sport and the bodies they use while doing it.
Tilly has a true passion for this brand and is involved in every way possible. Her enthusiasm shines through in the way she speaks, while her drive to keep her ethics INTEGRATED within the brand is rare. Boarding the flight back home from australia she knew that her dream was to give women the confidence to do anything they want, give them a sense of fearlessness while wearing something they love, nothing more, nothing less.
#letnothingholdyouback